JoVE is the leading global producer and provider of science videos that increase the productivity and efficacy of science research and education. Our library includes more than 13,000 videos across multiple disciplines and provides the breadth and depth needed to meet the needs of science students and researchers at all levels.

Whether you are looking to integrate JoVE videos into your courses and online lab classes, looking for experiments to add to your repertoire, or thinking of publishing your own video articles, these webinars are for you.

Join us to learn about:
Ways in which JoVE videos support Research and Education
Off-campus access to JoVE Videos
Integration Processes for Learning Management Systems (such as Moodle and Canvas) and other platforms (such as Zoom and MS Teams)
How to publish with JoVE Journal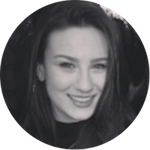 Elissa Quinn

Sr Product Specialist
Elissa Quinn has a BSc in Genetics, and an MSc in Bioinformatics from the National University of Ireland, Galways. She has been with JoVE since August 2019. Contact Elissa at elissa.quinn@jove.com.
By clicking the button, you agree to receive communications regarding JoVE's products, services and events. View our privacy policy to understand how we process your data.